When I was a teen, I learned that Dr. Maya Angelou said, whatever happens be grateful.
At the time, I thought it was the stupidest thing I'd ever heard…

Happy Thanksgiving!
When I considered answering my calling, I wasn't sure I'd find my tribe. In fact, as someone who has always felt like an outsider, I didn't even knew if I really had a tribe.
And then came you… and you… and many more of us!
There's a sacred bombshell universe of creative outlaws, spiritual gangstas, earth angels, lightworkers-in-training and world changing indigo children.

YAY US.

Thank you for YOU being YOU.

Wishing blessings and blissings for you and your family!
Today is the day where we focus on gratitude, but I urge you, if you haven't already, to make gratitude a part of your daily intentional practice.
Gratitude or appreciation feels so good — plus gratefulness is necessary to attract things we want. Every day when you wake up try to be thankful. Think about the good things in your live you should be thankful for. Appreciate your current situation — even if you don't like it.
Feel gratitude for a roof over your gorgeous head. If you have some food, some friends or anything else you can find to appreciate, appreciate it. It's natural that we want more, that we want to improve our standard of living, but first we need to feel gratitude for what we already have.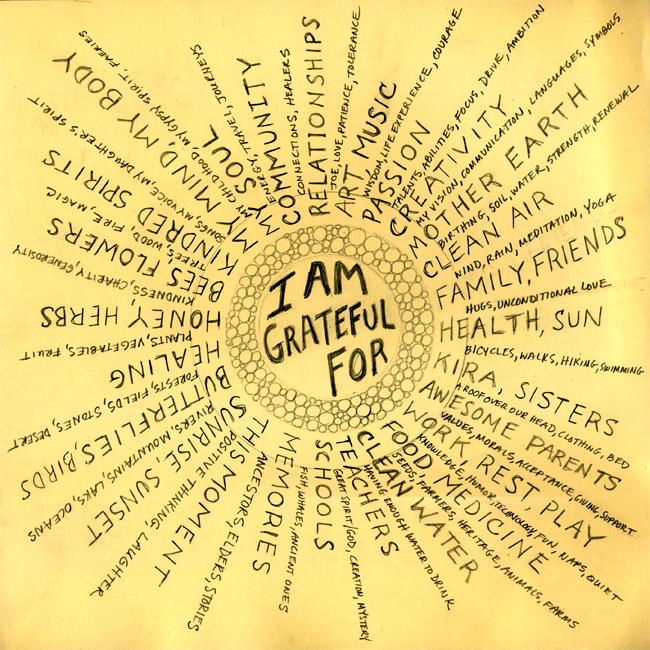 If you start your day with feelings of gratitude you will feel good and you can keep that feeling all day.
But you might also want to write down something like this: "I am so happy and grateful that…" and then write what you would like to have.
For example: "I am very happy and grateful that I have perfect health, that I am abundantly compensated for being; that I have wonderful and loving partner…etc."
Use the present tense, visualize the things you want, be grateful for them, and think about them as already yours. When you achieve them, you can add new things to your list. When you write about money, start first with amount you believe is possible and then increase the amount when you got the amount you'd written down. Be specific.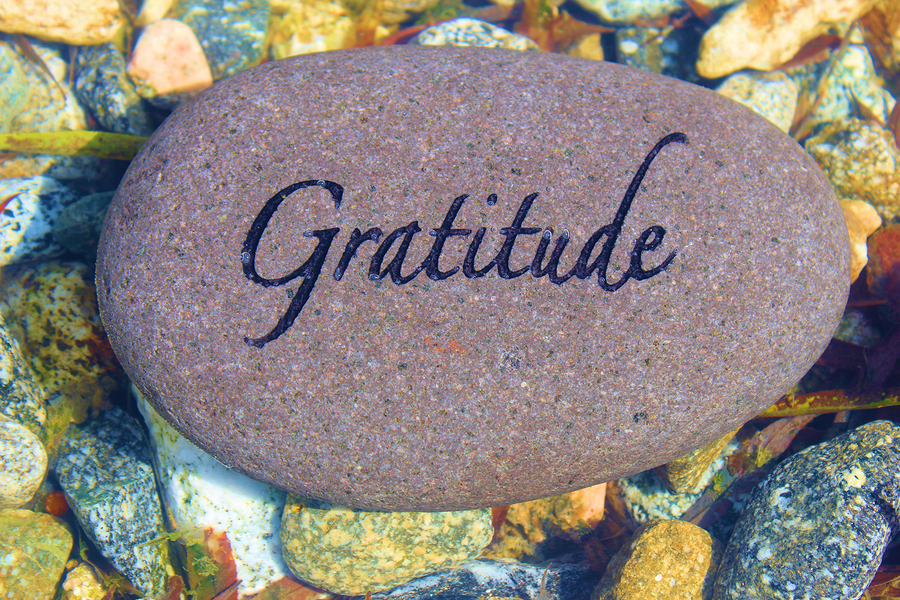 When you start doing as described above, at first you might feel strange that you are using present tense for the things you want to have in the future, but it's important to train your mind and force your mind to think about them in present tense. After some time of playing such "mental hula hoop" your mind will obey and will help you to achieve the things you want.
When I was a teen, I remember reading that Dr. Maya Angelou said, whatever happens be grateful. I thought it was the stupidest thing I'd ever heard.
Then I started living…

P.S. xoxo
---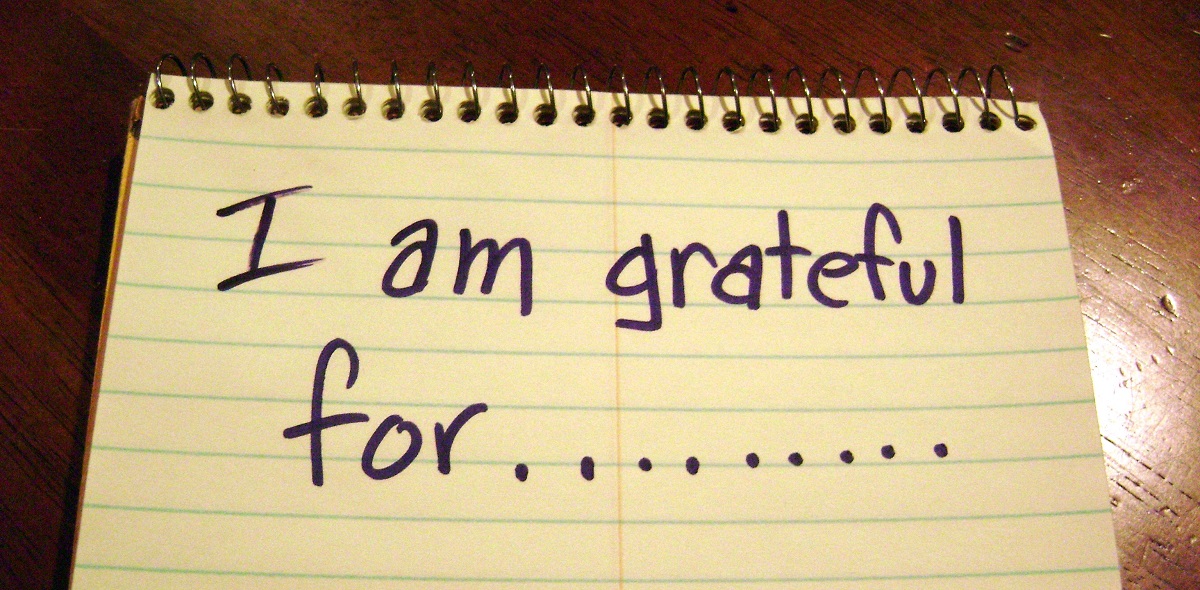 [
YouTube Link
]
---