Whoo hoo! Inspirational Positive Affirmation Cards… These feminine power archetype cards feature self-love lessons and positive affirmations from me!
You know Venus, Aphrodite and Athena. Now it's time to tap into the gifts of Afrocentric female deities. Oshun, Yemaya and Isis are goddesses of the African diaspora.
These African Goddess Affirmation Cards are a timeless motivational tool. Artistic representations of beautiful contemporary women with natural afro hair and shades of brown skin represent goddesses of love, abundance and beauty.
If you enjoy personal development, self-help books, affirmation cards or tarot cards, then these are for you. Use for intuitive guidance, daily empowerment goals, oracle readings, divination discovery or self-coaching.

Greetings Sacred Bombshell,
What is YOUR I Am?
How about: "I am ENOUGH"? "I deserve and accept BIG juicy LOVE!" "I am the woman I was BORN to BE." "Life loves me!" Whoo hoo!! This is the perfect time of year to pick up my African Goddess Affirmation Cards as a gift or for yourself.
Head over to TinyURL.com/AfricanGoddessAffirmations. These are not traditional affirmation cards. They are actually beautiful self-coaching empowerment cards.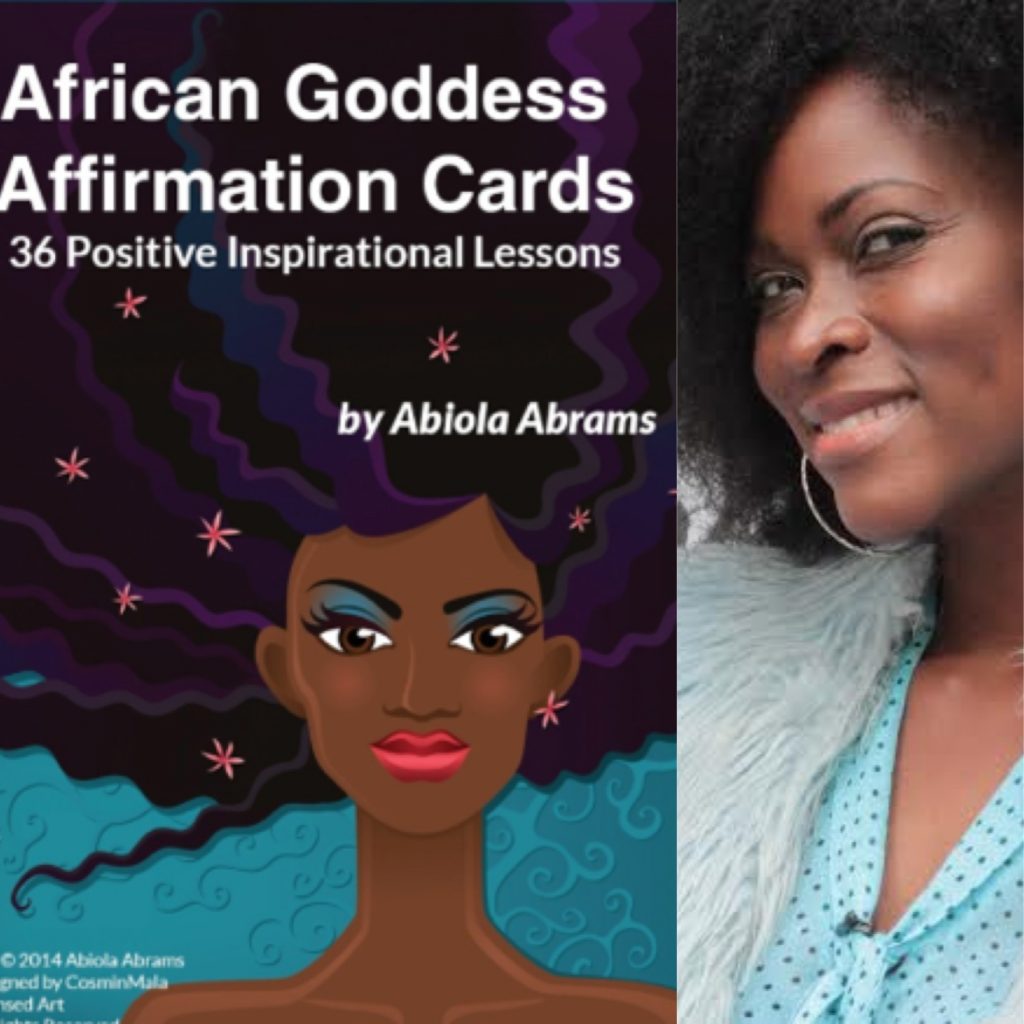 Each affirmation card has a powerful lesson for the day along with gorgeous natural hair art of Afro goddesses of the African diaspora from Brazil to Cuba, Egypt to South Africa representing all Sacred Bombshell complexions from chocolate to vanilla. Many tarot readers are using them for oracle cards in addition to life coach cards. Enjoy — and let me know how you are using them. They're only about $20 and I created them just for you!
:::Order your African Goddess Affirmation cards set here:::

P.S. Yay! Be sure to watch my inspirational video below on the power of using affirmations to empower your life.
---


---