Passionista guest post by Pregnancy.co.uk… How does a baby affect your relationship, and can you take any steps to ensuring that you stay happy?

Hey Rockstars,
Congrats! You have a little one in your life. Abiola invited me to talk about the challenges of new parenthood and marriage or your relationship.
When you have a baby, your life suddenly revolves around this tiny person you are blessed to look after. Everything else seems unimportant compared to your baby so your relationships are bound to change, some dramatically. Relationships with your partner, friends and family will all change, some may feel that they hardly ever see you anymore, other relationships may get closer, and it can take time to adjust to these changes.
Changing Relationship.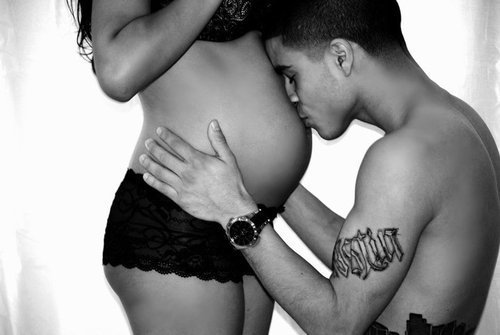 Your relationship with your partner will change in many ways.
You will see each other in a completely new role, as mother or father to your baby.
Seeing each other in these roles often brings couples closer than ever before, because as well as seeing a different side to your partner, you share a mutual love for your baby, and this bonds you together. Sharing the trials, tribulations and sleepless nights of the first few months with your baby creates an intimacy between couples that wasn't there before
You are both going through the same thing; getting to know your baby and caring for him/her. Couples find that they lean on each other in ways they didn't before, and often surprise each other with thoughtful gestures, such as taking the baby out for a few hours so the other partner can have a lie-in and a relaxing bath!
Sometimes however, a partner can feel left out, lonely or neglected, as suddenly their needs come second to the baby's needs, and caring for a newborn baby leaves little time for spending with each other. Talk to your partner if you think they might be feeling sidelined, and remind them how much they mean to you.
If you have friends or family who could look after your baby for a couple of hours, make the effort to go out together, even if it's just for lunch.
Soon enough the baby will be past the newborn stage and will be much easier to look after, and you can achieve a more balanced family life.
How About The Family?
Relationships with your family members will also change, most dramatically with your mother and father, if you are still lucky enough to have them. A mom I know, Sandra Fischer, mother to Jon, says 'Having a baby brought me closer to my own mother, as I realized how hard bringing up a child is, and how much she loved me. We also have so much to talk about now, I'm always on the phone to her telling her what Jonny's been up to!'
Your mother is one person who will never get tired of hearing about your baby.
Sometimes grandmothers can give you 'helpful' advice on parenting, which can come across as a criticism of your parenting skills. If you keep hearing the phrase 'that's not how you do it!' and you feel you're constantly being criticised, be polite but firm. It's your decision how you bring up your child.
Lisa, mother to 10 month old Isla, says 'there were many things mothers did differently back in the day, such as weaning at 4 months and putting babies down to sleep on their fronts. My mother kept telling me to do things the way she did them, which caused lots of arguments at a time when I needed my mother's support'. Don't let your relationship with your mother suffer, tell them that you have your own parenting style, that it's different from theirs and that you will do things your way.
And What About Your Friends?
Relationships with friends alter too once your baby arrives. You won't have as much time to see your friends anymore, and you may feel you don't have much in common with old friends who don't have any children, as all you can think about is babies babies babies. Just remember that this stage won't last long.
Once your baby is a little bit older, you'll want to reclaim part of your old life back.
You'll feel more up to going out with friends again, and want to talk about subjects other than babies. Even if you grow apart for a few months, good friends will support you through the hectic early months and be there when you want to socialise again! Becoming a mum can also give you a whole new circle of friends who you meet thought mother and baby groups, and who will be happy to chat about babies all day long.
Photo Citations:  Image 1 and 2
Alice from http://www.pregnancy.co.uk wants to help people understand how their relationships can change after giving birth, but you can get through it together!
You can also find more Single Mother Advice from Tinzley Bradford here. 

You May Also Like