Meet Tamara Carson… Her first book is called "Journey to Juneteenth." I leaned about her when she called into Dr. Wayne Dyer's Hay House radio show and I was inspired by her positive energy. Those are her beautiful grandparents in the featured photo.
Abiola: Please tell us about your book. I grew up n NYC so I never even heard of Juneteenth until I was an adult, but it's such an important holiday.
Tamara: My book consists of a collection of short stories, poems, and a choral reading. One reason I wrote it is that I, like you, hadn't learned about Juneteenth until I was an adult. And once I learned about its origin, I felt as though I had been robbed of an important part of my history. I am still amazed that this historical detail was completely skipped in all my years of schooling and upbringing. That is why I decided to write a book in honor of Juneteenth.
The stories and choral reading in Journey to Juneteenth are inspired by my own family history as shared with me by my great-great aunt, Vertis Mae Randall-Harper. During my trip to Texas for Juneteenth this summer, she shared with me stories of my great-great & great-great-great grandparents. It was a priceless time and I am deeply grateful I was able to incorporate my own family history into some of the pieces.
Abiola:  This sounds like a great gift book. Why is this book relevant year round and for different cultures to read?
Tamara: Thank you. Although this book is based on the black experience in the United States, its overall message of celebrating and embracing freedom is one that anyone can relate to at any time in their life journey. So many of us live in the bondage of fear – afraid of speaking our mind, afraid of what others may think of us, afraid of failing, afraid to love, afraid of our greatness. For me, this book celebrates freedom, especially the freedom of being who you truly are (beauty and flaws included) fully and freely, with no apologies. I believe that everyone desires to experience that kind of freedom and this book invites its readers to do just that.
Abiola: This is your first book. Congrats on having the courage to live your dreams. We both have the technique of thinking from the end that we learned from our mentor Wayne Dyer. For our readers who are unfamiliar, can you please share what you did? Also, how did you get the courage to write this book and what made you get started?
Tamara: Thank you! Dr. Dyer's technique was such a help to me in my writing process. He refers to this method as assuming the feeling of having a wish fulfilled. In order to make the feeling of having written this book feel real, I designed and printed a cover for my book even before I wrote the first sentence. By creating a mock-up, I was better able to experience the feeling of the book being finished. That alone was enough to get me through the writing process. As far as I was concerned, the book was already written and already great. As far as I was concerned, the publication expenses were already covered. That knowing completely removed the stress from my writing process. Now I could write freely and confidently because in my heart I knew it was already done. The book was already finished. Readers were already enjoying it. It was done. Faith is a powerful place to work and live from!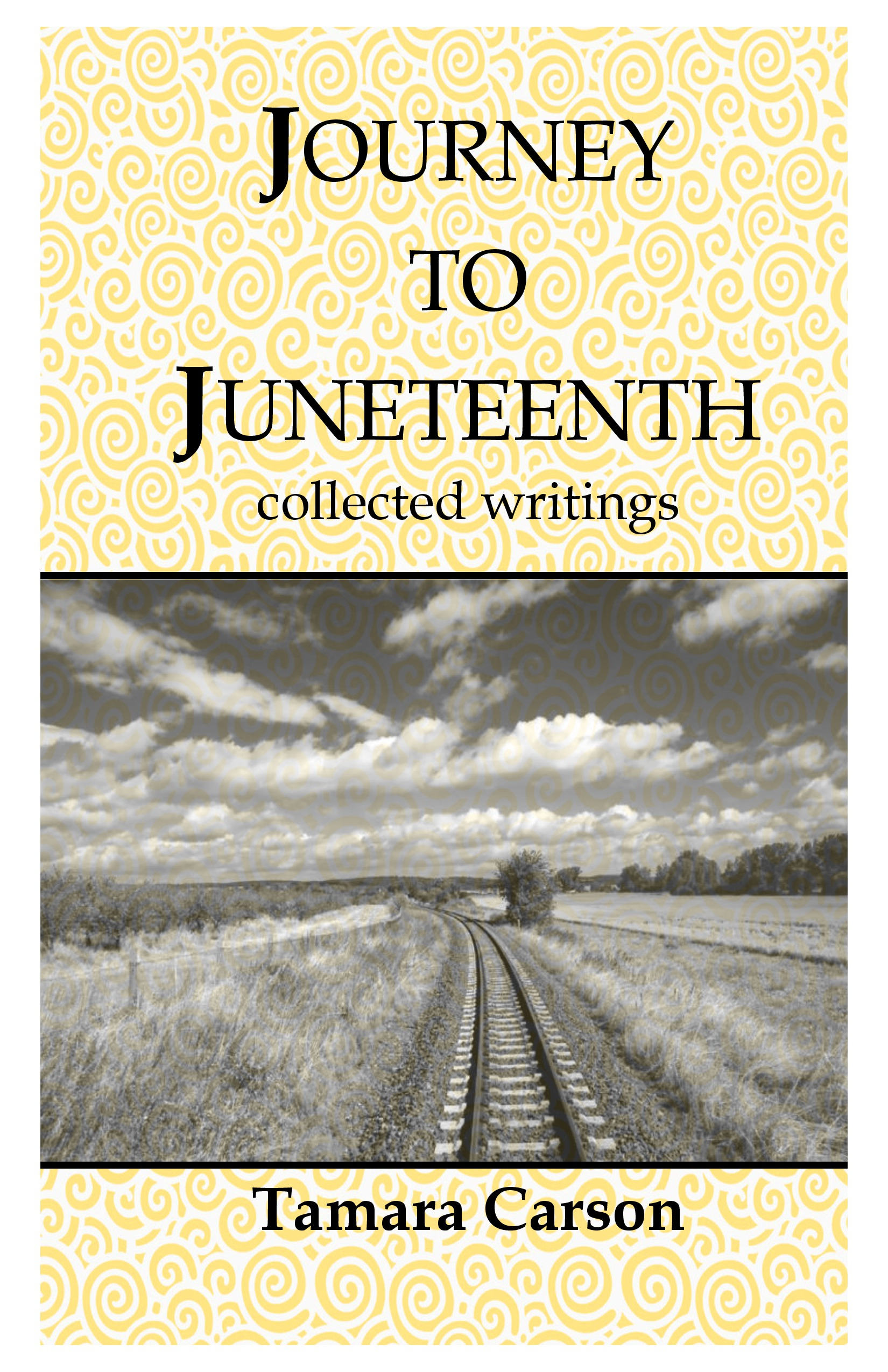 I remember first dreaming of being an author when I was a teenager. I told myself that I would be a published author by the time I was 23. Well, 23 came and went and I had not published anything. Although my love for writing remained, I lacked the courage and confidence to even try to publish anything. About a decade later, I had what felt like a near death experience and it shook me tremendously. All I could think about was that I didn't want to die without even trying to make my dreams come true. And out of that experience, I began to move. The first thing I did was take a trip to Paris, France. In my mind, that's what artists do. And since I was an artist… Once I got back from Paris I began writing with the mindset of producing something beautiful and extraordinary. My dream of writing consumed me. It was all I could think about. I remember waking up in the middle of the night with new and fascinating writing ideas. So I began writing, starting off small.
I wrote skits for my church. And then my aunt in Kansas, who is a pastor's wife, asked that I write a play for her church's Christmas program. I wrote a musical. That show was the first time I had ever seen anyone memorize and perform anything I had written, and I wanted that to happen again. Well, out of that experience came a stage play I wrote entitled Blessed – The Musical. This time I wrote a full-length stage play with several original songs (and I do not have a background in music, mind you). I casually shared my script with a friend who had a strong background in directing plays (which I did not know) and was married to a professional musician. This friend fell in love with my script and offered to direct it; she also volunteered her husband to be the show's musical director. Mind you, I didn't have ANY money or any other resources. I didn't know any actors. I didn't have any "connections." But, suddenly my dream was coming true. People came into my life from the most unexpected places to help me. By the time the show was up, I had a full cast and crew of over 20 people most of whom I had never met before this process.
One of the ladies who just showed up was a former model and make-up artist. One man who showed up was an experienced stagehand. I had a stage manager and assistant. And all of these people volunteered 4 months of their lives to help make my dream come true. Abiola, the show was beautiful. It was amazing! And people are still raving about it to this day. Needless to say, that experience boosted my confidence as a writer.
Soon after that I wrote a children's story entitled Grumpy Gordon (but didn't publish it until earlier this year). I deeply wanted to learn the self-publishing process. So, to experiment, I published Grumpy Gordon as an e-book. In that experiment, I learned that my immediate audience prefers to read from a hard copy. They wanted signed copies of my writing. And quite frankly, I wanted the experience of signing books. So, I learned the process of self-publishing and printing my own book.
Writing the pieces for Journey to Juneteenth: Collected Writings was such a joy because I got to experience shifting from being completely afraid of my dream to embracing it wholeheartedly. I would say that my courage to write came from my desire to live my dream and not die with it buried inside of me.
About the Author: Tamara Carson began writing creatively in junior high school, thanks to the encouragement of her teachers, family, and friends. She has written numerous plays, radio dramas, and short stories that have collectively reached hundreds of people throughout the country. Tamara has always enjoyed entertaining audiences with fun and inspiring stories; she plans to continue such work for many years to come. Learn more on her site.