Are you ready to step into your own greatness? Are you on my mailing list for my Love Body Spirit Zine? If you missed last week's edition you can find it here. You can also subscribe free here and get free bonuses, too. 
Hey Soul Mate,
Last weekend I hosted the Reel Sisters Film Festival Awards. When they contacted me, I knew that I had to say "YES!" although my schedule was already over-committed. I was so glad that I did. It was a beautiful evening.
I declared that the theme for the night was "greatness."
Consider me a "master of the obvious," as my mom would say. Clearly when you're speaking to an audience that includes Audre Lorde's daughter, Dr. Elizabeth Lorde-Rollins, " Precious" producer Lisa Cortes, filmmaker Shola Lynch and Shonda Rhime's protege and HBO upstart Issa Rae, greatness is apparent.
I asked the audience to chant "greatness" with me, as call and response is important reinforcement. Yes, chant! The fact is, the idea that we might be great can be terrifying. We think, greatness? Li'l ole me? If that were true then what? Well, that's when life gets really good.
Why see yourself as any less than that which made you sees you?
If you are deficient, are you saying that you were made wrong?
All change, growth and evolution begins with a willingness to change, grow, evolve. Consider this li'l self-love sermon an invitation to step into your own greatness as the best mom, best business owner, best friend, best leader, best daughter or whatever that means for you.
Let's do it. Find your OWN GREATNESS!
This does NOT mean that we have things figured out. Far from it. I still feel nervous before an interview, terrified before hosting a show, anxious before a TV appearance, hungry to bring my best to each and every coaching client.
But I am ready, willing and able.
Sometimes greatness is just showing up for yourself. 
Passionately yours,

---
Something I think you'll enjoy in this edition:
My Interview with Issa Rae 
Watch it here!
---
How to Get this Free eZine?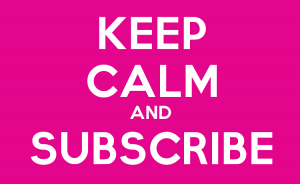 —
More Passionate Living
Featured Photo: Banksy.