How Lisa Nichols Got Over Her Fear of Being a Millionaire – and found her abundance – with the amazing Charreah Jackson!
This abundance conversation is transformative and healing, and so are our weekly Goddess Temple Sundays.
Join me every Sunday at 10 AM EST on Facebook.com/abiolaTV for our weekly 20 minute blast of inspiration and love. Then discuss with us in my Facebook Goddess Circle at iManifestMagic.com.
For text reminders whenever I am going LIVE, text GODDESSTEMPLE to 43506.


Watch! Lisa Nichols on Becoming Aligned with Abundance
---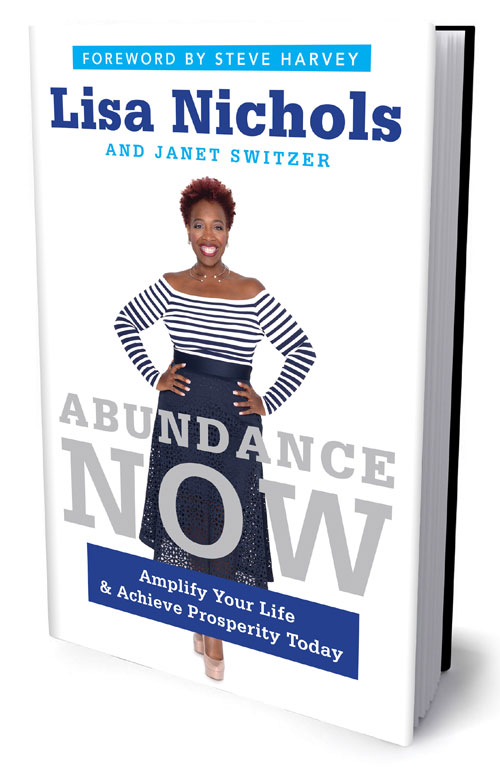 Click here to learn more about Abundance Now, the inspirational book
New York Times bestselling author, Personal Transformation guru, and life coach for the Steve Harvey Show and Today, Lisa Nichols shares her journey from scarcity to abundance, outlining steps everyone can take to create abundance in career, relationships, self, and finances—while creating a legacy for others to follow.
Twenty years ago, Lisa Nichols was a single mother dependent on public assistance and jumping from one dead end job to the next. Determined to break out of the defeatist mindset, negative behavior, and bad habits that were holding her back from success, she resolved to change her life. Today, she leads the life of her dreams.
In Abundance Now, this icon in the field of personal transformation shares her secrets to creating a life that is rich in every way possible. Focusing on the four areas of life that must be refined to bring true abundance, or the 4 E's—Enrichment, Enchantment, Engagement, Endowment—Nichols identifies the framework upon which a fulfilled existence is built. Abundance Now offers provocative lessons, actionable plans and real-life case-studies, and makes clear what we must do every day to attract abundance, how to act as if we are already leading abundant lives, and how to open the door to a life of richness in our work, our relationships, our finances, and in our view of ourselves.

Click here now to learn more about Abundance Now by Lisa Nichols
---