New giveaway of The Sacred Bombshell Handbook of Self-Love by Abiola Abrams — yup, that's me!
Well, that's not me in the photo…
That is the lovely and smart Jamie Amos at the Garden Bookshop in New Orleans. She's a "Reader. Writer. Recent short fiction in The Greensboro Review, The Florida Review, and Pravo. AROHO Fellow. Assistant Fiction Editor for New Orleans Review."

Hey Sacred Bombshell!
Big Bombshell CONGRATS to the FAB FIVE winners of my first Goodreads giveaway:
Mary Michelle Tharp,
Susan Walker,
Mira Silchuk,
Wanda Imogene Wright and
Sarah Blazewick.
Please SCROLL down and click the Goodreads Author Widget or you can enter to win HERE.
Good luck, gorgeous! You can also find the book on Amazon or Barnes and Noble.

---
---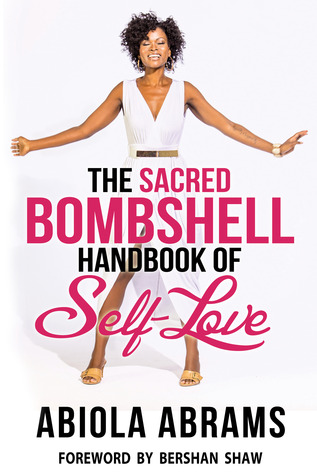 ---
Sacred Bombshell Book Club Video
Void where prohibited. Must be 18 or older to enter. Book Photo by Liz Nikols at Belvedere Castle, NYC.
---