Here's a sacral chakra activation for you! Mia "On Top" Martina tells all in her new memoir. She is the host of the podcast, "Tales from the Erotic Underground."

 

Hey Bombshell,
Today we're a stop on Mia Martina's virtual book tour. The fact that we're going live "after dark" is right up this self-declared smut podcaster's alley. Her new memoir is a page-turning read called "A Year of Sex." After her boyfriend broke her heart, she decided to get over him with a year of intimate adventures.
"Mia on Top" was a reader at my Madame X "Kiss & Tell Live" storytelling series. She urges listeners to tune in and get turned on by her podcast, "I Want Your Sex."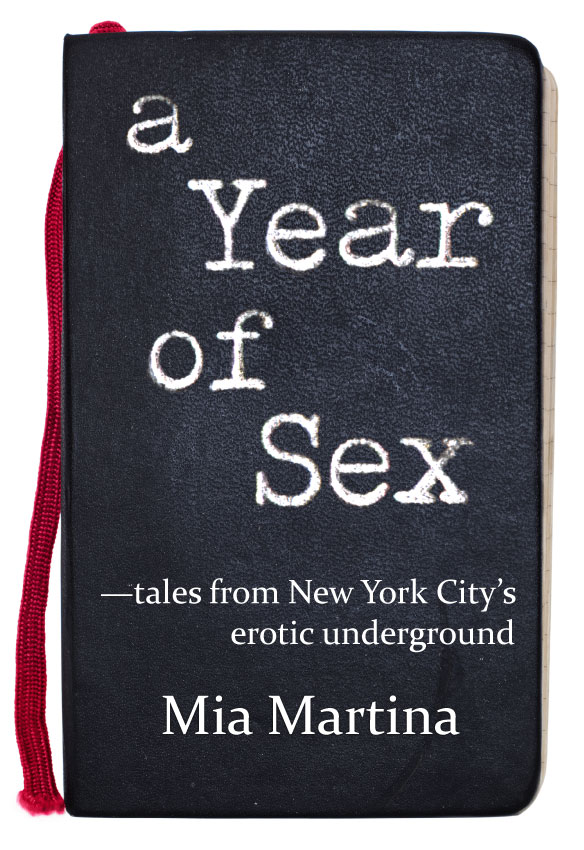 ABIOLA: Mia, thanks for taking us on your wild journey. 
I advocate that women take a Goddess Year of living purposefully single, which I created when I was dealing with a devastating break up. My Goddess Year included a period of celibacy to accompany my "soul searching." What I love is that you did almost the opposite. You took a fabulous Slut Year, a year of erotic adventures in which you say you "screwed your way out of heartbreak."
You have a cadre of devoted listeners on your smutty podcast. Why a memoir and why now?
MIA: Before I respond, I must say that I love that you noted that our break up strategies were on either end of the spectrum. Our books would make great book ends. Writing a memoir was never the initial plan, but as the podcast grew, capturing these stories in a book became a natural development. In terms of the timing – this year was the first time I had the availability to write the book.
ABIOLA: During your Year of Intimacy, you attended a mix of couples and women only "swinging parties" in New York City. What did you learn about yourself as a result of your "Eyes Wide Open" year of adventures?
MIA: That setting realistic expectations and having strong communication about your desires is key to having a successful relationship.
On Self Esteem
ABIOLA: Safe Sex and the Safe Sex Pledge are a part of my feminist empowerment and self-esteem mission. I was pleased that your party budget included money for condoms. You also mentioned purchasing an erotic wardrobe. What did this include?
MIA: Sexy lingerie. Many of the parties had themes and I always made due with what I had in the closet.
ABIOLA: How did you become such a free woman? What were you like in high school and college?
MIA: I never know how to answer this question because so much of my freedom was inherent to my identity from an early age. I didn't have sex and until college, but I did put the moves on my first big crush in the 5th grade and continued to put myself out there throughout high school. By the way, the 5th grade crush rejected me and others did as well. But that is part of the game. As it is said, "freedom's just another word for nothing less to lose."
ABIOLA: You seem so bold and brave. What scares you, Mia?
MIA: Thank you for that. Rope suspension scares me, but I still want to try it.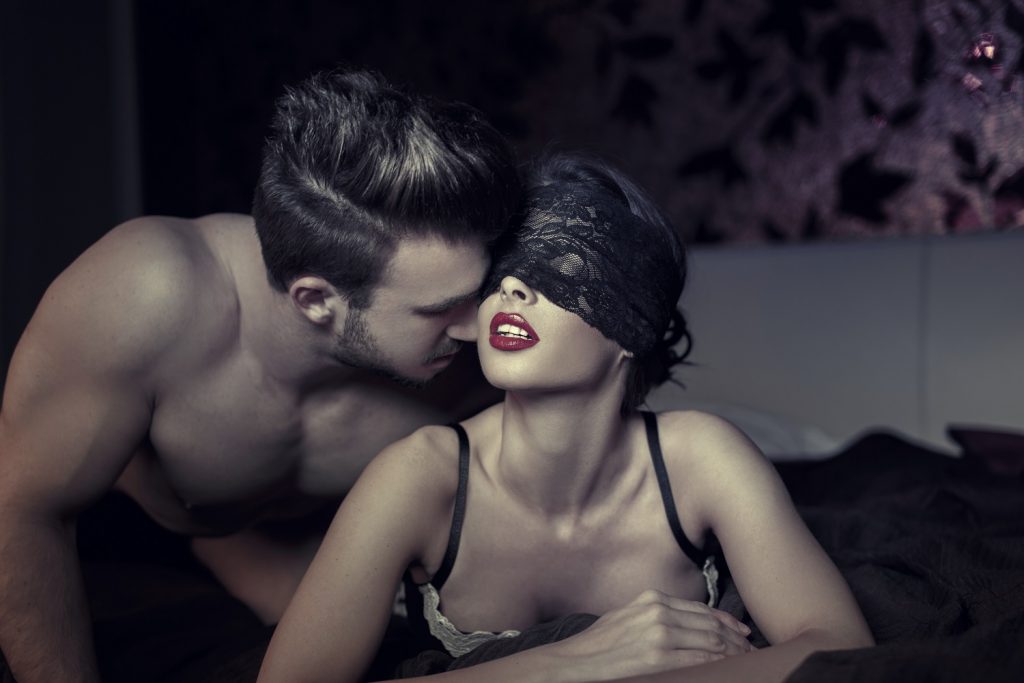 How Do You Arrange A Threesome?
ABIOLA: There's much more about this in the book, but what tips can you give readers on how to get a three-way going?
MIA: If you are out and a threesome looks like it might present itself, keep the vibe light and flirty. It is best to take things slow. Don't make assumptions, ask questions about what is on or off limits. It doesn't have to be a survey – ask each other playfully. And most importantly know that the situation could change at any moment and for better or worse you have to run with that. All involved should be checking in with each other in one way or another.
ABIOLA: You like experiences that push boundaries. You were accepted to all of the adult parties you applied to and found the most elite to feel like a corporate mixer mixed with chocolate and roses. What's the most boundary pushing experience you've ever had?
MIA: Well, not all of the parties were like corporate mixers. Some were extravagant affairs. Allowing myself to be truly vulnerable is some of the most boundary pushing experiences that I have had. And that vulnerability has played out in vanilla and kinky scenes.
Is Sexual Identity Fluid?
ABIOLA: After identifying as a lesbian you lost your hetero virginity and embarked on a long term relationship with the married Nate. I recently read 'A Year Straight' by Elena Azzoni, a lesbian who "goes straight" for a year. Is sexuality more fluid than we allow ourselves to think? 
MIA: I think it is is more fluid than we once thought, but I think most people, especially the younger generations, accept the fluidity. My labels have found me more than I have found them. I hadn't thought I was into women, until I fell in love with my first girlfriend. And after 10 years of being with women, I thought men where a thing of the past for me. I still identified as a lesbian for a period of time with Nate. It wasn't until we fell in love that I realized my label needed to shift once again.
I don't think we should do away with categories because they are important for people to find one another. Even if you identify in the broader categories of "queer" or "kinky," you still have to break down what those terms mean to you because they mean something different to everyone.
ABIOLA: You write, perform and podcast under a pseudonym. What does your family think of your frankness? Do they know about your pursuits?
MIA: My family knows about my pursuits and they are incredibly supportive. And they do know the writing is about my open relationships. Both my parents are writers so they were thrilled to know that I began writing. They ask about the podcast and book all the time. Really, at this point, very little about my life would shock my parents.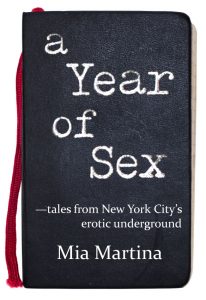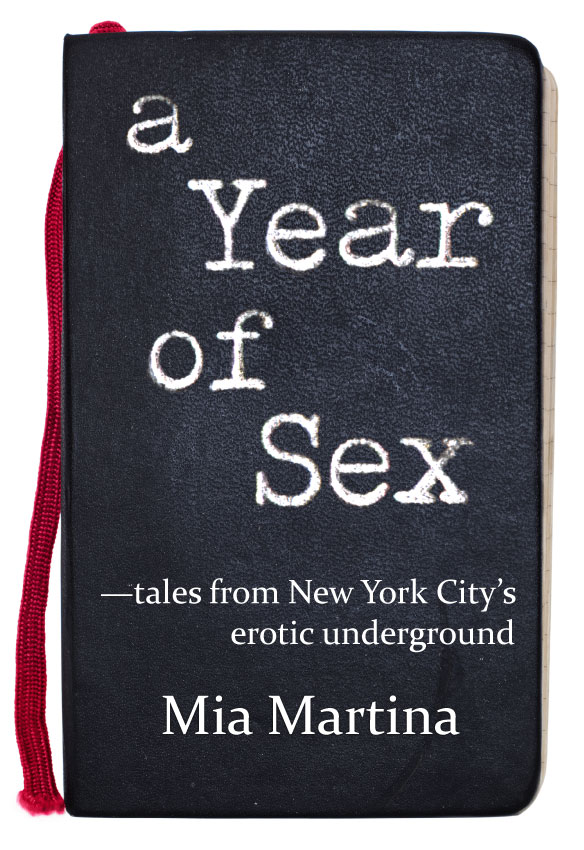 ---