So Donald J. Trump was just elected president. Many of us are experiencing overwhelm, fear, sadness, and post-election traumatic stress symptoms and feelings. Try EFT Tapping, Emotional Freedom Technique.

Hey Sacred Bombshell,
I couldn't sleep last night because I kept waiting to see if I'd wake up from a bad dream.
Many of us woke up this morning devastated.
Being spiritual does not mean avoiding sadness and anger.
You have a right to feel your feelings. This is messed up. Yes, we will be fine, but right now I am SHOCKED, sad, angry, scared, confused and — did I say PISSED OFF?!
If you are experiencing Post-Election Stress Disorder, I stopped stress eating and made an EFT Tapping video to help with your healing process. 😉
Watch: Post-Election EFT Tapping for PTSD Healing
Emotional Freedom Technique Healing for Lightworkers and Changemakers
---
I pulled a card for us…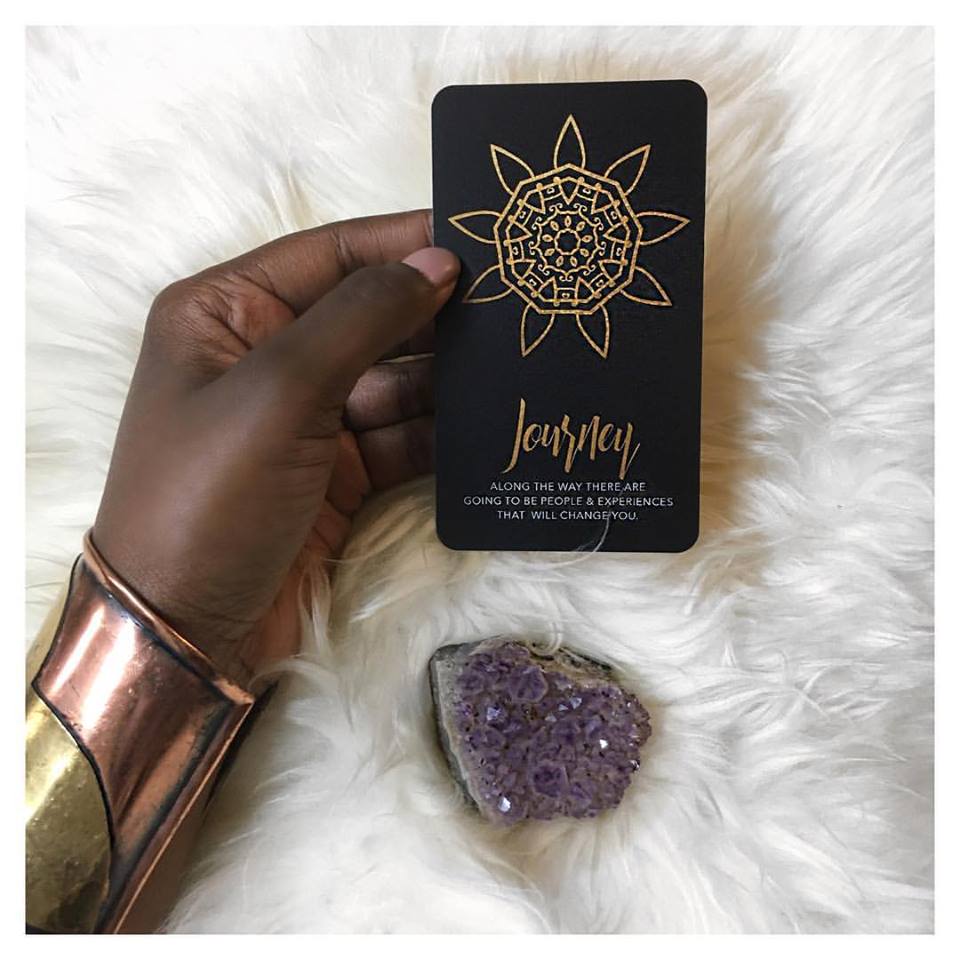 [Journey Card from Vicky Ayala, the branding bruja's Sacred Journey Oracle Deck.]
Sacred Journey Card: "Along the way there are going to be people and experiences that will change you."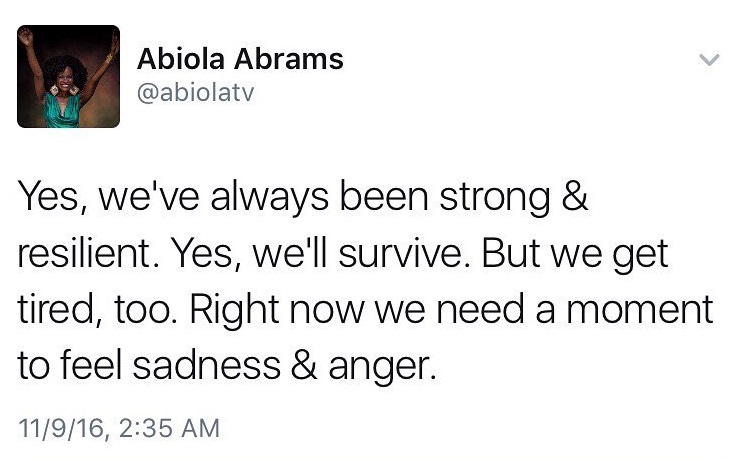 Wishing you every blessing.